"OK, Ken, I've heard enough…
…Let me have your playbook at your crazy special price"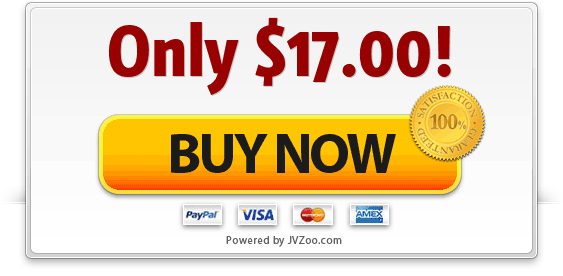 Keep reading to learn more…
Now You Can Get Over
200 Leads A Day 
For Your Business On Autopilot By Following Ken's (Never Before Seen) Skype® Traffic Ninja Playbook…
Dear fellow marketer -
If you want the rare ability to create leads for your business on demand…read on.
Hi, I'm Ty Tribble and I've been around Internet Marketing long enough to know when I run across something special. I was an early user of Google Adwords (January 2003), and and an early blogger (October 2003).
Basically I started blogging before people knew what in the world a blog was and I used to pay 5 cents per click for the most searched words in my niche. Yeah, I am officially "old school".
So when I saw how Ken Faminoff was building his list using Skype®, I had to dig deeper. In fact, I flew to Calgary, Alberta, Canada to spend 3 days with Ken. And I was blown away.

Ken Built His List From Zero To Over 15,000 Leads In 99 Days
He did it all without without being a techy-whiz kid or a guru.
And Ken just got started in April!
But you don't have to take my word for it.
Ken has attracted the attention of a bunch of Internet Marketing Gurus…
Russell Brunson – DotComSecrets
Michelle Pescosolido – The Facebook Queen
Of course, it wasn't just the gurus who wanted to know how Ken built his list so quickly, it was everyday marketers too.
Once the word started to spread, Ken began getting Facebook messages and emails every single day asking him how he did it.
Everyone wanted to know Ken's Skype® Traffic Ninja secrets.
But at first, Ken was hesitant to tell anyone. I mean, think about it, if you are getting 200 fresh leads every single day, you might want to keep that a secret too!
Then it hit Ken and I like a ton of bricks. Ken's Skype® Traffic Ninja secrets will actually perform better when more people participate!
I know it sounds crazy, but it's true.
And with a little arm twisting (plus a couple of Canadian Beers)
Ken decided to let loose with his Skype® Traffic Ninja Playbook…
Here's what you get inside the
Skype® Traffic Ninja Playbook
:
Ken's Secret Skype® Traffic Methods
How To Make Money & Build Your List Using Solo Ads
Crafting Your Free Lead Pulling Offer
Squeeze Page Design Checklist
Learn Why Ad Swaps Are So Powerful For List Building
Mini List Building Events: The Mother Load of Leads and List Building (for free!)
The Untold Secrets of JV (Joint Venture) Partnering
And much much more.
You will be blown away by the lead building and money making value you receive in our playbook and Ken and I are about to blow you away even more…
There is no question that Ken and I could send an email to our lists and sell this Playbook for $97 or more.
Heck, you'd probably buy it right now for double that.
Think about it….here is a look at Ken's Aweber account on August 25th with over 200 leads two days in a row (while I was hanging out with him in Calgary):
200 Leads A Day After 4 Months…
 In my 20 + years of marketing, I have never had anyone tell me they have too many leads.
Most don't have enough leads.
Heck, many people struggle with getting any leads.
Ken has discovered what many consider to be the holy grail of list building and leads and now is your chance to jump in and hit a home run for your business, you and your family.
Before I tell you the "Ken's Gone Nuts" price for the play book, I wanted to let you know about a bonus…
(2) VIP All Access Passes To Exclusive Skype Groups (Value: Priceless) – this is where the magic happens.  Where you find JV Partners, Participate in Mini List Building Events, Secure Solo Ads from Trusted Marketers and Network with Marketers who have lists up to 750,000 subscribers.
"We are so sure that you will be insanely happy with Skype® Traffic Ninja that that we are offering a worry free money back guarantee. If you are not satisfied with the value, simply contact support@skypetrafficninja.com and we will refund you, no questions.  Course, you'd be kinda crazy. Just sayin'. = )"
Ken's 
"Lost His Dang Mind"
 Pricing Plan
So here's the thing…I think Ken is crazy to sell this playbook at this price.
Like I said, I think this is easily a $97 product. But Ken wants to sell it for $80 off my suggested price!
Yeah, you read right, Ken wants to sell his Skype® Traffic Ninja Playbook for only $17.
The Money Is In Your List
The biggest names in Internet/Network Marketing got that way by building a list. Now is your chance to get ahead of the curve before anyone else has figured this out.
In fact, I spoke on stage at the No Excuses Summit with Greg Gomez…Greg ended up being crowned King of the Speakers Panel (yeah he kicked butt.  I did win $100 in cash with one of my famed "one word answers", but Greg won the sweet crown!
Anyways, the dude has a big following and makes a lot of money marketing…
I got a kick out of this message he sent to Ken:

If a marketing guru like Greg wants to know Ken's secrets, you'd be crazy to let this offer go by without taking action right now.
Click the "Add To Cart" button above and grab your instant access now.
And I look forward to seeing you on the inside…
Ty Tribble & Ken Faminoff
P.S.The $17 price for Skype® Traffic Ninja Playbook will not last because I know that the information in this Playbook is easily worth hundreds of dollars. 17 bucks is a limited time offer, so you've got to take advantage of it now while it's still available.
Seriously? What are you waiting for?
You already know how important it is to have an email list and you have already seen proof that the Skype® Traffic Ninja Playbook works. Your list can be a massive source of income if you take advantage of the Playbook to add
200 or more subscribers a day like Ken does
. Last chance.  You deserve to get in on this unique source of traffic. Grab it now while you still can.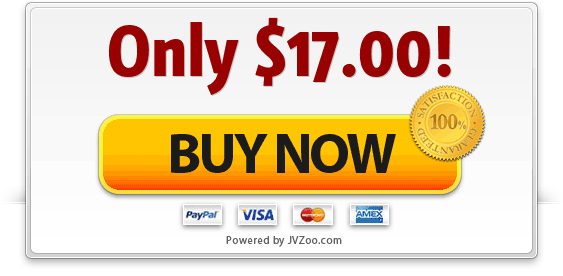 **30 Day Money Back Guarantee**